It All Began …
Bee's Soulteez began with my childhood friend and companion, Jangochild, a woman who is wild and free, and for whom I have a deep respect.
Jangochild is an entrepreneur with so many skills and so much talent – truly a "Jill of all trades".  We have shared many conversations through laughter and tears around the teapot.   She had a vision of this tea company, which inspired me to pursue my passion.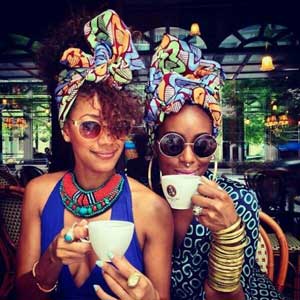 Bee's Soulteez is a unique Canadian Organic Tea business, created with you in mind, and founded by Belinda Aretha Pompey.
With every cup of tea, there is a story to unfold.  It can bring joy, memories, tears, or secrets to be shared.
My tea journey began as a child and I'm now taking it to higher levels with you by my side, so that together, we can enjoy the benefits of steeping, and drinking, loose leaf teas.
As we embark on this adventure of consuming *tea liquor, it will be of value physically as well as through meditations, which in turn will bring vision and inspiration to our souls….  hence the name "Bee's Soulteez".
I appreciate that you are taking this tea excursion with me.
Bee's Soulteez
xoxo
* tea liquor – has nothing to do with alcohol.  It has to do with describing the flavour of the liquid steeped from your tea.  So basically it's the liquid from your tea, after it has been steeped. Someone can ask you "how's your tea liquor", and you can respond with things such as "it's bold, sweet, bitter" or simply "it's soothing to my soul".
---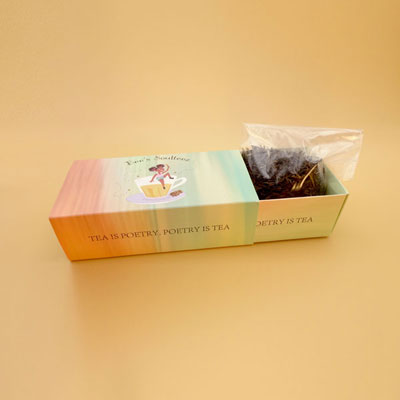 Bee's Tea Box
Bee's Tea Box
These boxes are designed to keep your teas secure after every use and sturdy enough to withstand daily use. When you're finished your tea they can be reused for some time. For example, you can use it around the house to store small objects. They can be used in your car to organize your personal items. Children can use them at school to store school supplies in their desk.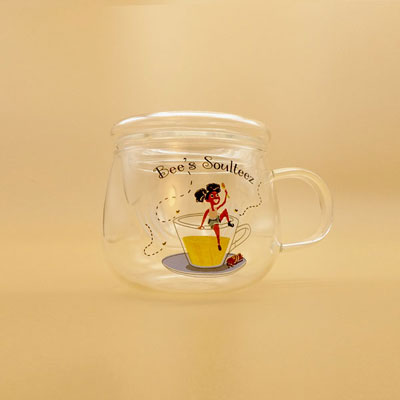 Bee's Tea Mug
Bee's Tea Mug
350ml (12oz) clear round Pyrex Borosilicate Glass tea infuser brewing cup. Cup+ infuser+lid design is a revolutionary solution to combining brewing, filtering and enjoying tea all at once. Cup is transparent heat-resistant glass. Lift up infuser and the leaves will separate from the water right away. Infuser can be left on the lid and your tea is ready to enjoy.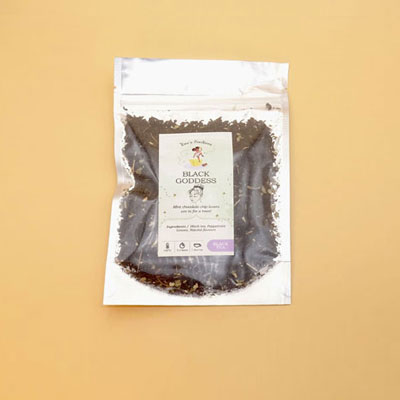 Bee's Tea Packaging
Bee's Tea Packaging
This 5x8 stand-up pouch bag is designed with an airtight resealable zip-lock to keep your tea fresh and it will stand upright nicely on your counter or in your cupboard. The front is transparent so you can admire your tea from afar.